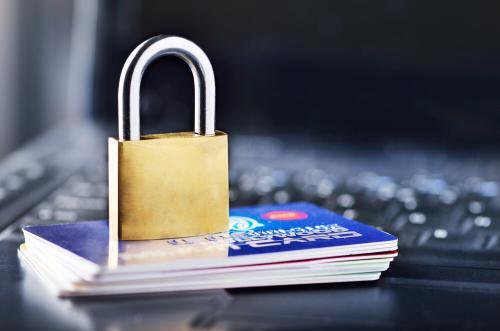 A secured credit card can be a great option for you to build your credit history while enjoying the conveniences of using a credit card.
Start by looking specifically for a secured credit card to apply for. If you apply for a regular credit card and get a denial, some lenders will offer you a secured credit card, and some will just deny you and leave it at that. It will save time and effort to just apply for the secured card from the beginning if you already know you can't get a regular credit card.
Upon being approved for a secured credit card, the lender will require you to send in or electronically transfer a "security deposit."
Creditors generally require a minimum deposit of $300-500, but you can send more than that if you like. Your credit limit will be the amount of your deposit, or possibly a portion of your deposit.
The money you send is still yours, held in an account of the card-issuing bank. The money may be put into a Certificate of Deposit and will earn interest for the entire period the creditor has it.
You will not be able to touch your deposit until the creditor-specified period of time, generally one or two years. This gives you a chance to practice good money management skills and prove to your credit card issuer that you can handle a standard credit card.
If your trial period goes well and you make all your payments on time and as agreed, the lender will allow you to withdraw your deposit (or you can just leave it there to continue to earn interest) and issue you a standard credit card.
Using a secured credit card is a great way to build your credit. And by making smart credit choices now and in the future, you'll find that over time, obtaining new credit becomes easier and easier.